Case Study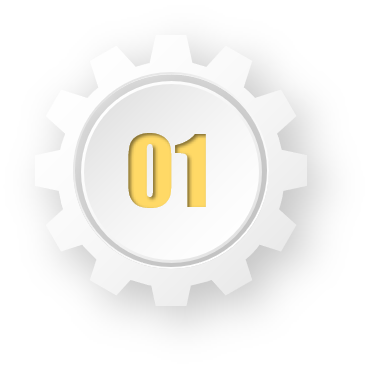 System implementation at the time of establishment of a leasing company
Background Why did you need a Lamp system? What was the expectation?
The client in this case study were worried about the execution of operations after establishing a new leasing company in China as there were few experienced staff. Furthermore, they had to acquire new lease contracts as well as develop internal rules and external contracts to comply with the regulations and taxation system in China. Therefore, it was considered essential to introduce a core system at the same time as the establishment of company to standardize the business operations and keep the business running. They also wanted to streamline their financial accounting operations and focus more on risk management by introducing an accounting system in order to stabilize their business as soon as possible.
Reasons What made you choose Lamp? Why was it chosen?
In the process of selecting a core system, they had interest in Lamp which covers almost the entire scope of leasing operations and automate each operation to prevent operational errors. In addition, Lamp was selected as the core system because of its compliance with China's domestic regulations and taxation system, as well as its track record in dealing with frequent regulatory changes. Another reason was its high compatibility with Yonyou, the accounting system with the largest market share in China, and its many successful implementations. We had to customize the Lamp package due to many new requests that came up, but we were able to achieve early implementation by dividing the schedule into two phases: new implementation and function addition.
Effects What benefits did you see?
Since Lamp contains business know-how such as approval flow and business logic, the staff with little business experience could carry out their work while understanding. Additionally, we were able to quickly respond to requests that were identified through actual business operations by customizing the package to improve and stabilize the quality of business operations as quickly as possible. Moreover, we contributed to the launch of the client's corporation by providing extensive support not only in terms of system inquiries and maintenance, but also in terms of business operations.
Flow of Implementation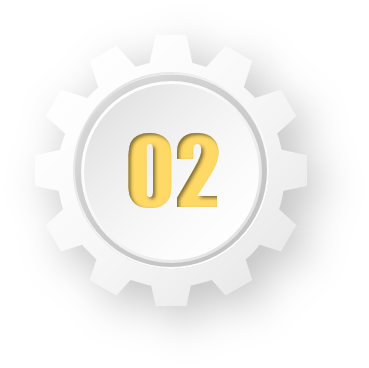 System implementation due to increased transaction volume
Background Why did you need a Lamp system? What was the expectation?
The customer in this case study had been using Access and Excel for all operations, including customer management, quotation calculation, profitability calculation, and collection management.
This was not a problem when the number of contracts was small, but when the number of contracts increased to about 100, the manual billing and collection work became a heavy burden. Therefore, it was necessary to implement a system to unify business data and standardize operations.
They also wanted to implement an accounting system at the same time in order to improve the efficiency of their financial accounting operations for the future. However, they wanted to keep the budget as low as possible and implement the system within a few man-months, including customization.
Reasons What made you choose Lamp? Why was it chosen?
Lamp comes preloaded with all the functions for leasing operation, so all you need to do is adjust the configuration file and business logic, and you're ready to go. In addition, forms for internal and external use can be easily changed by simply adjusting the format and output the same content as existing forms. They company chose Lamp as their core system because of its high level of completeness and functionality as a package. In this case study, Lamp's package functions were used as-is, and the implementation was carried out in about two months after the selection.
Effects What benefits did you see?
By implementing the system in a short period of time, we were able to reduce the workload at an early stage. Furthermore, the increase in transaction volume is not a problem as Lamp can process multiple contracts at once and simplifying operations has also helped reduce errors. By streamlining its internal administrative operations, the company was able to focus on sales operations, such as acquiring new contracts and partnering with new sales agents. After one year of Lamp introduction, the number of contracts and agents expanded several times.
Flow of Implementation
CONTACT US